UINR represents
Cape Breton's Mi'kmaw voice
on natural resources and
environmental concerns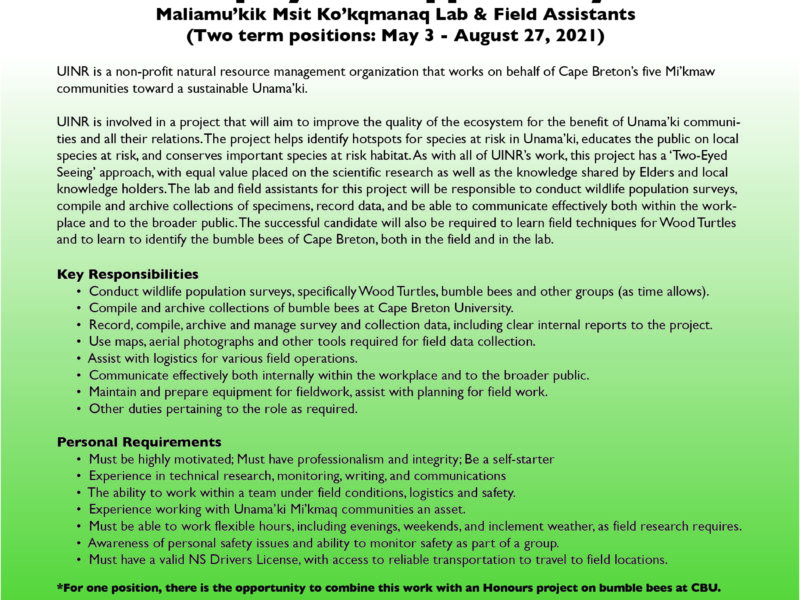 We're hiring two Lab and Field Assistants for our Maliamu'kik Msit Kokmanaq program. Click on the posting for all of the details. Submit your application to Annie by April 22.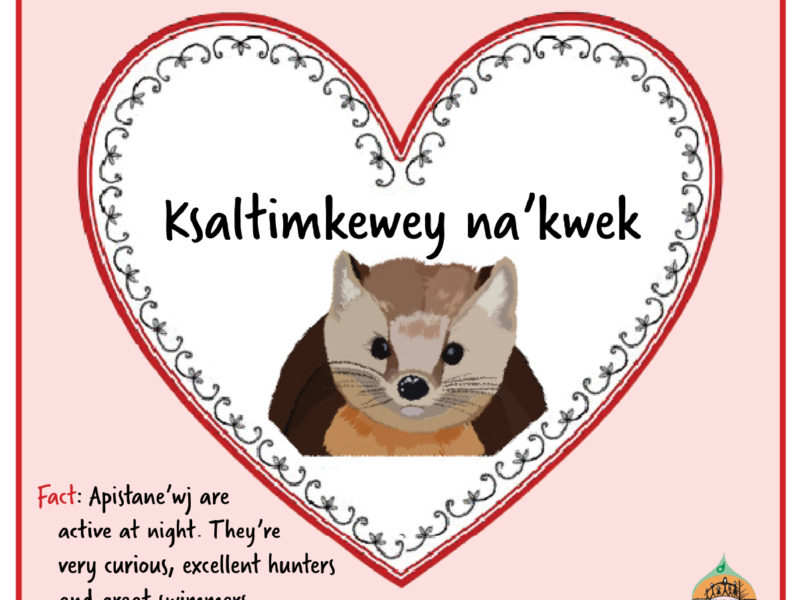 Happy Valentine's Day! Ksaltimkewey na'kwek! We have just the right Valentine messages for your loved ones. Spread the love! Download these Valentines, cut them out, give them out to your Valentines. Click this link to see all 12 Valentines: UINR Valentines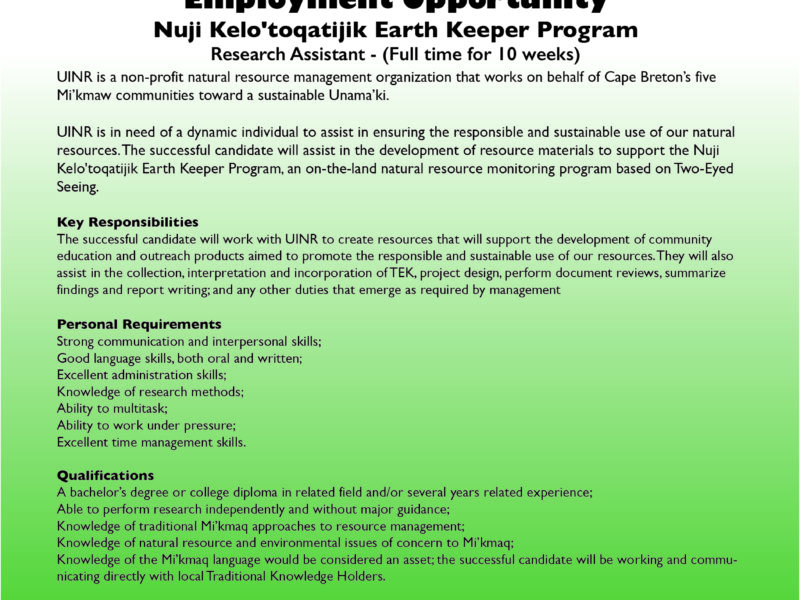 We're hiring! We're looking for someone to help develop community education and outreach products to promote sustainable use of our resources. There will be work with TEK, project design and report writing, as well as other UINR duties. It sounds like a great gig!