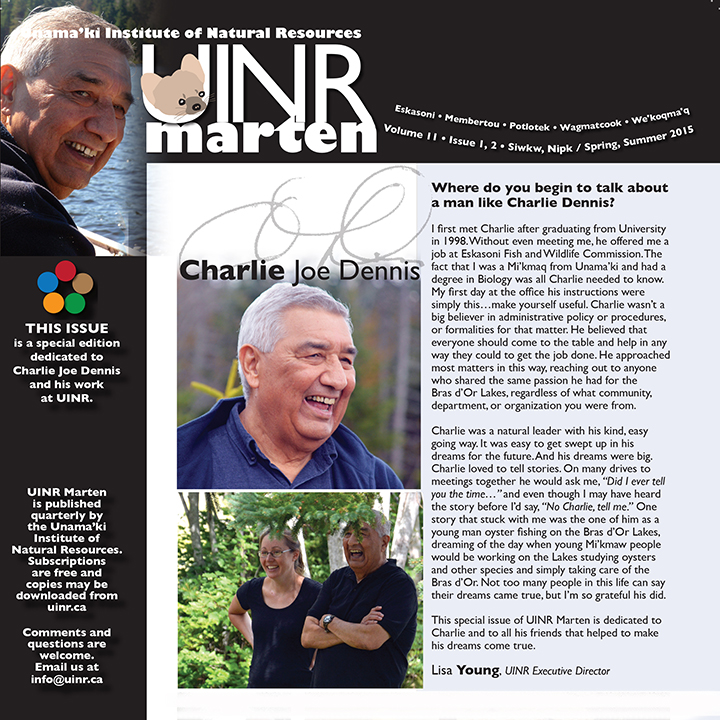 Charlie will be remembered by many for his love of the Bras d'Or Lakes and the people who live around it.
Much of his work is done through the organization he founded in 1999, Unama'ki Institute of Natural Resources, or UINR for short.
A special, double edition of UINR MARTEN recognizes some of Charlie's contributions through photographs and stories from some of the people who worked with him .
You can see a copy by clicking here.