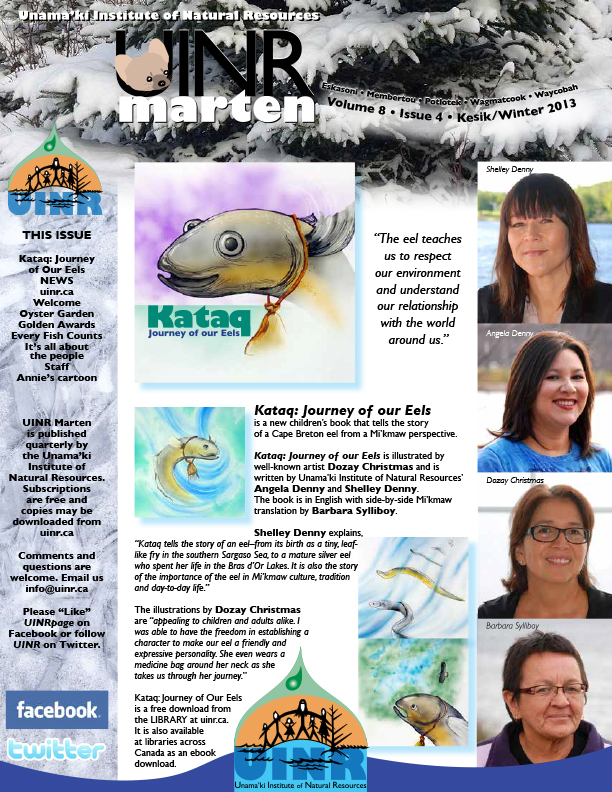 The latest issue of UINR Marten, our 30th, is now available for a free download here.
This issue is packed with information on UINR's activities and resources, everything from information of identifying salmon to news on the Golden Award winners.
This issue's It's All About the People features a profile on UINR's Commercial Fisheries Liaison Coordinator John Couture, where you can learn if he's more fond of chocolate or chips!
Charlie Dennis' The Oyster Garden features a story on Bras d'Or Lakes cod and we have photos of Unama'ki Captains and First Mates who attended our Handling Species at Risk Workshops.
Once your through reading about Unama'ki natural resources, you can have a good chuckle with Annie's Cartoon as she chronicles the lighter side of UINR!