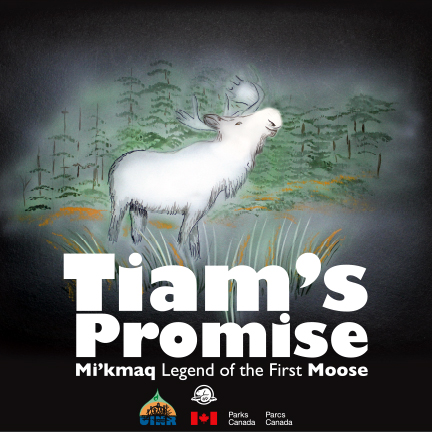 Join us on Wednesday, June 11, 2014 11:00 am at Membertou Heritage Park  as we premiere two new videos on moose.
Our Rightful Place is a documentary on the efforts to establish traditional Mi'kmaq management of moose in Unama'ki.
Tiam's Promise is a new video on the Mi'kmaq legend of the first moose. Featuring illustrations by Dozay it tells the legend of the spirit moose and its gifts to the Mi'kmaq people.
Join us for the premiere viewing, snacks and door prizes. It's free!
clifford@uinr.ca