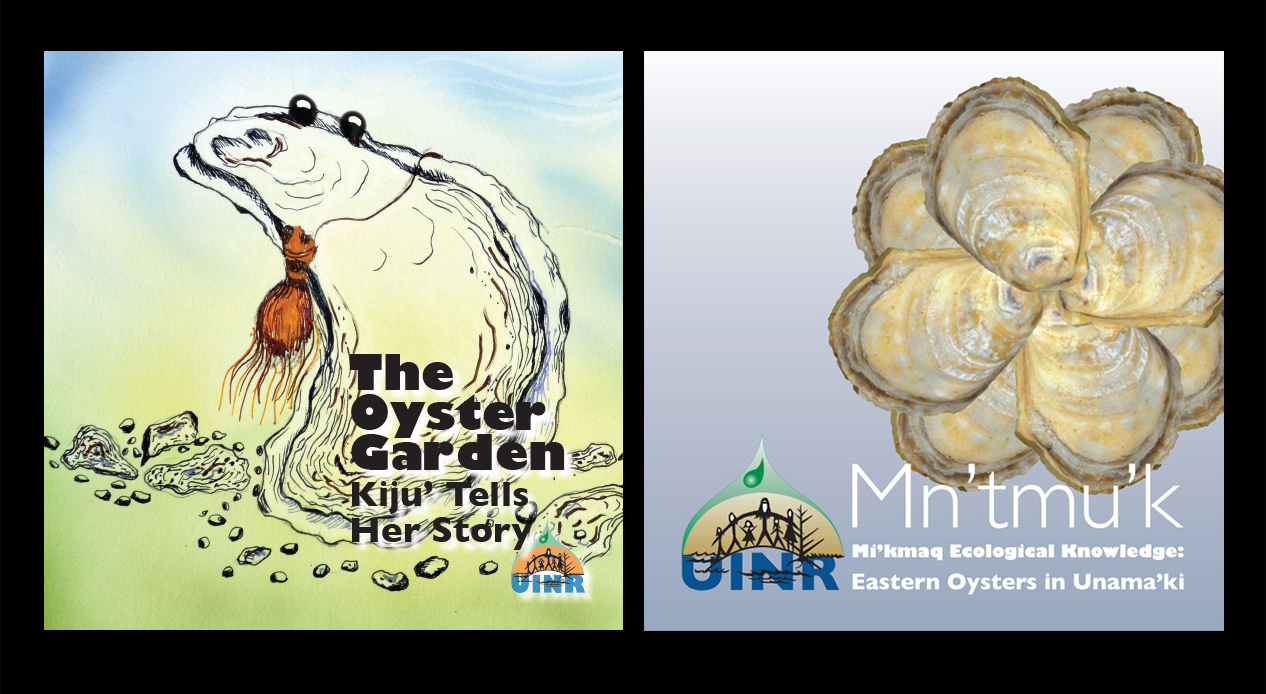 Bras d'Or Lakes' oysters have been harvested and enjoyed for thousands of years.
UINR just published two new books on oysters–one, an illustrated children's book in Mi'kmaw and English, and the other on Mi'kmaq ecological knowledge and scientific research.
Both books are written by UINR's Shelley Denny, Angela Denny, Emma Garden, and Tyson Paul.
The Oyster Garden, Kiju' Tells Her Story is illustrated by well-known artist Dozay Christmas and tells the story of the oyster through the eyes of Grandmother Oyster, Kiju'.
Mn'tmu'k Mi'kmaq Ecological Knowledge: Eastern Oysters in Unama'ki is a compilation of traditional Mi'kmaw knowledge and scientific research that provides an overview of oysters in the Bras d'Or Lakes and gives recommendations to ensure their successful future.
Shelley Denny explains, "The knowledge in the books is strongly connected to Mi'kmaw tradition, the practice of harvesting oysters in the Bras d'Or Lakes, and the transfer of knowledge between generations through stories and practice.
Putting together these two new books is the next step in keeping that tradition alive."
You can download free copies here: